Overview
Data Axle business contacts include emails and we partner with third parties to provide additional emails. Use of third party data is usually subject to additional royalties.
Speak with your sales representative to learn more about vendor contact emails.
See also:
Marketable Emails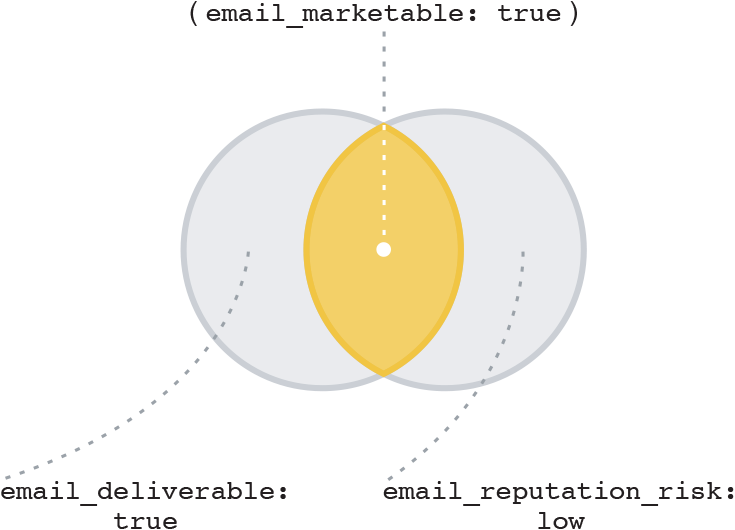 Emails are validated for marketability, deliverability, and reputation risk. Consider these fields when selecting emails for email marketing campaigns:
Common examples of selecting emails for marketing campaigns.
Deliverable Emails
As shown above, emails categorized as email_deliverable: true are legitimate emails that may come with reputation risks.
Deliverable emails that are email_marketable: false have an email_reputation_risk that is either medium or high.
Non-Marketable Emails
Data Axle owns a universe of emails known as non-marketable. An email is non-marketable if it's undeliverable, presents a reputation risk to the sender, or is suppressed.
Suppressed Emails
Emails on Data & Marketing Association's (DMA) Do Not Email list are suppressed in Data Axle's database. To learn more about the DMA, please visit their website https://thedma.org/accountability/dma-choice/.
See also:
Email Hashing
Multichannel marketing use cases frequently encrypt emails into a hash to anonymize data. The hash can be used for matching purposes without sacrificing email privacy.
Hashed values for both MD5 and SHA-256 are available for both delivery and matching: